Opening Keynote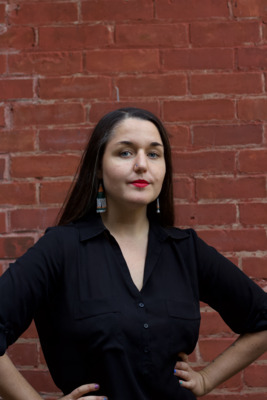 Since 2018, Dr. Alex Ketchum has been the Faculty Lecturer of the Institute for Gender, Sexuality, and Feminist Studies of McGill University. She is the Director of the Just Feminist Tech and Scholarship Lab and the organizer of Disrupting Disruptions: The Feminist and Accessible Publishing, Communications, and Tech Speaker and Workshop Series. Her work integrates food, environmental, technological, and gender history. Ketchum's first peer-reviewed book, Engage in Public Scholarship!: A Guidebook on Feminist and Accessible Communication (Concordia University Press, 2022), examines the power dynamics that impact who gets to create certain kinds of academic work and for whom these outputs are accessible. Coinciding with the fiftieth anniversary of the trailblazing restaurant Mother Courage of New York City, Ketchum's second book, Ingredients for Revolution: A History of American Feminist Restaurants, Cafes, and Coffeehouses (2022), is the first history of the more than 230 feminist and lesbian-feminist restaurants, cafés, and coffeehouses that existed in the United States from 1972 to the present. Ketchum's interest in past imaginings of utopia through business creation and the implementation of communications technologies has guided her new research and third book project on historically contextualizing the relationship between feminist ethics and AI. You can find out more about her other writings, podcasts, zines, exhibitions, and more at https://www.alexketchum.ca.
Closing Keynote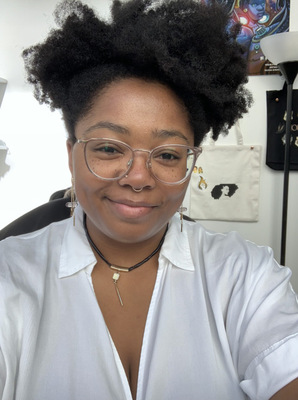 Jennifer Brown is an Undergraduate Learning & Research Librarian at UC Berkeley and an Ignyte Award nominated Science Fiction & Fantasy author. Critical pedagogies guide her instruction, reference, and advocacy work, which includes serving as one of the Community Managers for We Here, an organization that provides supportive communities for Black and Indigenous, and People of Color (BIPOC) in LIS. There, she supports BIPOC library & archives workers, stewards impactful community projects, like We Reads, and serves on the advisory board for up//root: a we here publication.
Jennifer holds a Master of Science in Information from the University of Michigan, and a Bachelor of Arts in Media Studies from UC Berkeley. Her published research examines academic labor inequity using Critical Race Theory, institutional diversity work through the lens of white, hegemonic performance culture, and critical race pedagogies within library instruction. Meanwhile, her fiction centers Black, queer characters wielding power amid fantastic otherworlds. Her work has been published in a number of speculative fiction magazines and has been translated for international speculative fiction publications.